Community News and Teachings
by Sangha on 07/05/15
Summer Meditation Retreat 2015
During the first weekend of May 2015 His Eminence the Abbot bestowed the Medicine Buddha empowerment in Chattanooga, Tennessee. During the second weekend of May 2015 His Eminence also bestowed the Tara empowerment to the Chattanooga sangha. During that second weekend of the summer meditation retreat, Ven. Xanadu received her novice monastic vows. The vows were bestowed by His Eminence the Abbot, with H.G. Ven. Mark Windon assisting.
by Sangha on 07/05/15
Monastic Ordination Retreat
During the weekend of March 20-23 His Eminence the Abbot gave monastic ordination to Ven. Doug Walker in Santa Fe, New Mexico, United States. Ven. Doug was also consecrated as a Bishop that weekend. Ven. Doug is one of the three lineage holders of the Sangha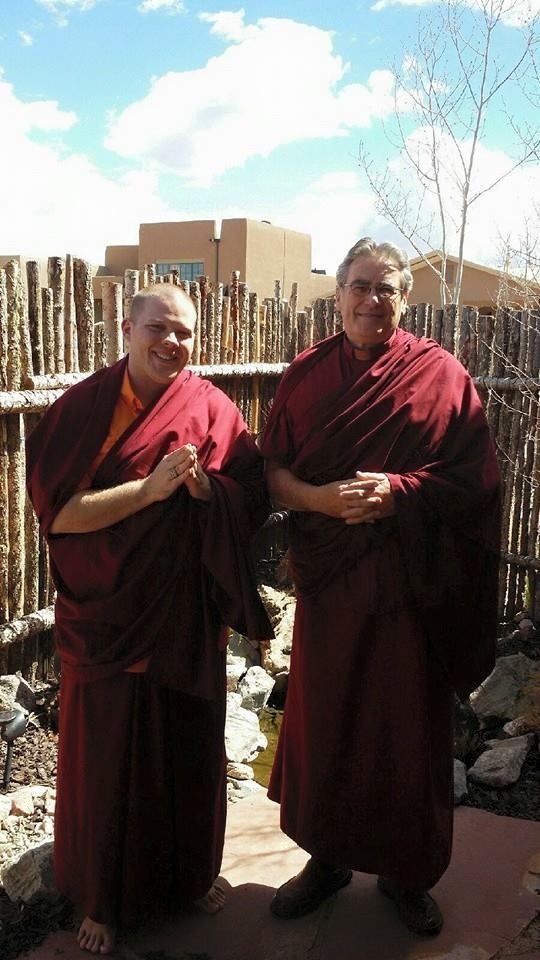 by Sangha on 07/05/15
Meeting with the Franciscans of the Holy Cross
(LtoR) H.E. the Abbot, H.G Mark Windon, Archbishop Lowry, Bishop Demetrios
The friars say, "Free Tibet!!"